If it seems like what was dismissed as a flash-in-the-pan trend has stuck around a lot longer than many of us predicted, you're right. Barn doors are now becoming a staple in homes from new construction to renovations for their unique appeal and space-saving properties. If the word "barn" is turning you off, rest assured that there are a variety of styles that can bring a fresh look to your home along with new function. Not only that, barn doors can also bring increased value - important if you're thinking of selling your home or just want to make smart renovations.
"It's official: Barn doors are incredibly hip,"
said Pro Remodeler
. A recent study "found that these contemporary yet rustic sliding doors can help a home sell as many as 57 days faster and at a higher price point. The study analyzed descriptions on the listings of more than 2 million homes sold between January 2014 and March 2016 to see how certain keywords affect a home's sale. Of all the terms analyzed, 'barn doors' brought the highest premium, with homes whose listings mentioned this door type selling for an average of 13 percent above expected values."

pilotproject.org
According to
Google Trends
, interest in barn doors "quadrupled between 2012 and 2017," said
Victoria Advocate
. Another advantage of barn doors: they're easy to install, and are even
DIY friendly
for the average person.
"In addition to their powerful visual appeal, barn doors can also be an effective way to partition open spaces," said Pro Remodeler. "Many homes today have two larger rooms, such as the kitchen and living room, connected by a wide opening. While a barn door added to such spaces will likely stay open more often than not, it can act as the perfect feature to suggest spatial separation."

sandtownmillworks.com
These oversize, reclaimed wood barn doors look great in a commercial space, creating privacy for a conference room in the same way they would in a living space.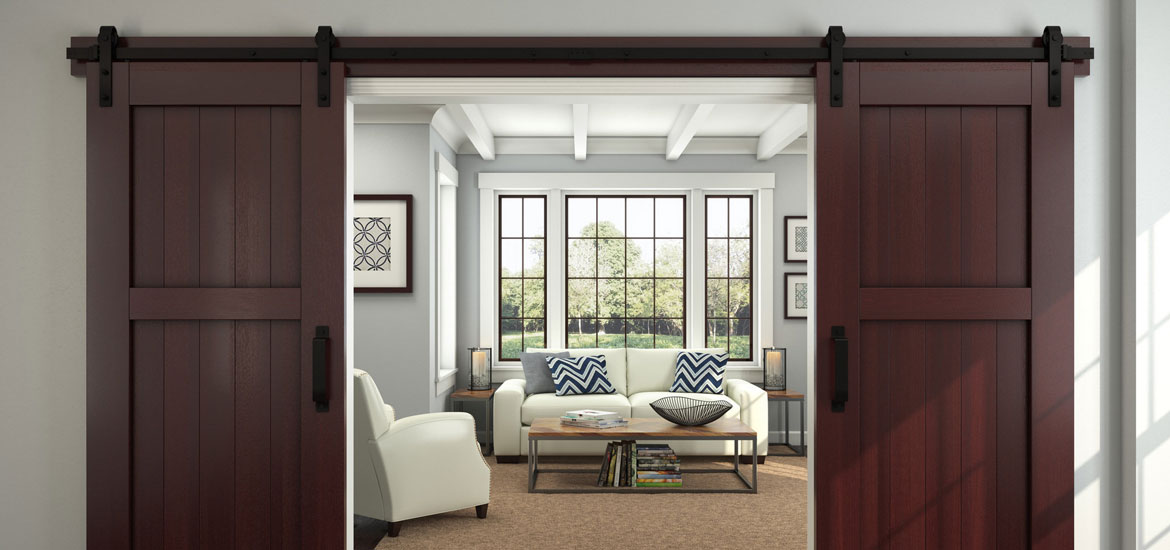 sebringdesignbuild.com
These more traditional doors set off a private living room.

slidingdoorco.com
Black-framed, glass-paneled doors are on trend and bring a modern look to the space. Plus, you can close off the kitchen without losing light.
Instead of more traditional doors
A little bit rustic with contemporary flair, this barn door has some heft to it, which gives it a substantial feel and the size required to slide past a wide bathroom door opening.

luxurylivingfortlauderdale.com
Steel
is another material that is being used for barn doors, and one that brings in an industrial feel. In this space, a steel sliding door looks is the perfect choice to separate the living space from the bedroom.

pinterest.com
There's a bedroom tucked behind there. A swinging door may take a way from the flow of the room or impede into the living space. Instead, the blue door adds an architectural element to the space.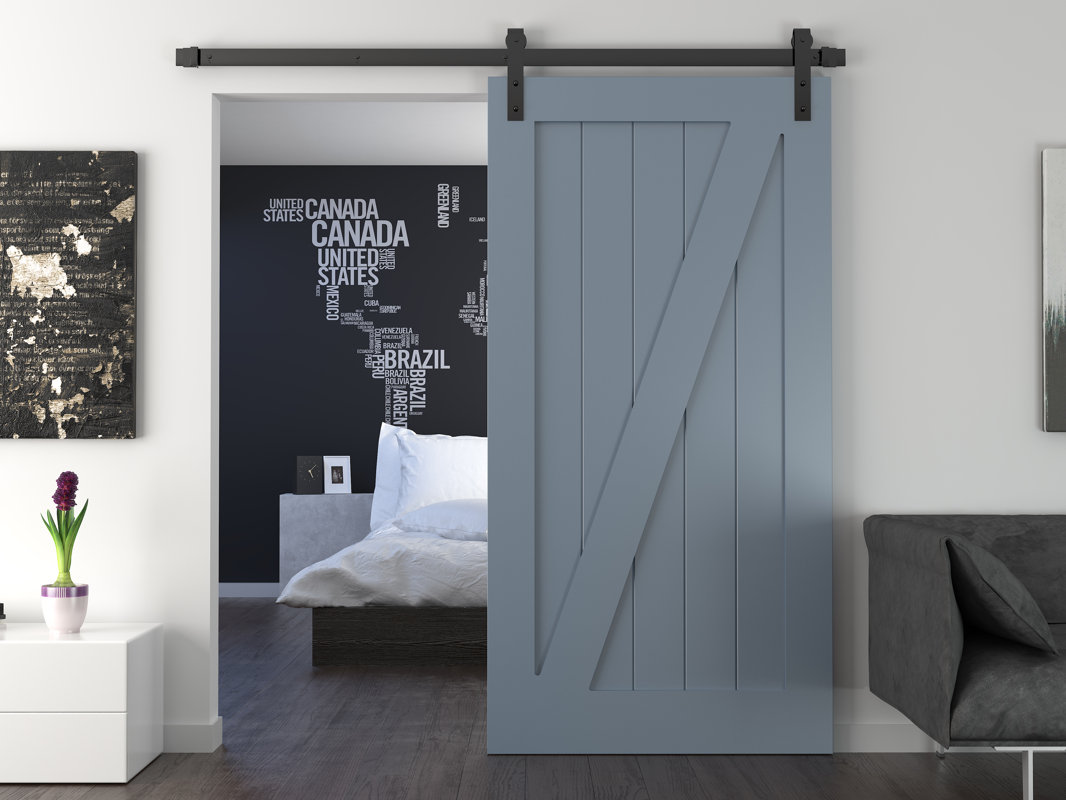 wayfair.com
This version looks like a decorative wall, but it's actually a 12-foot barn door that slides away to reveal a hidden laundry room.

amazon.com
Beyond room-sized doors
Barn doors or even showing up in items like bathroom vanities, which are especially useful in a small space that might not allow for a swinging door.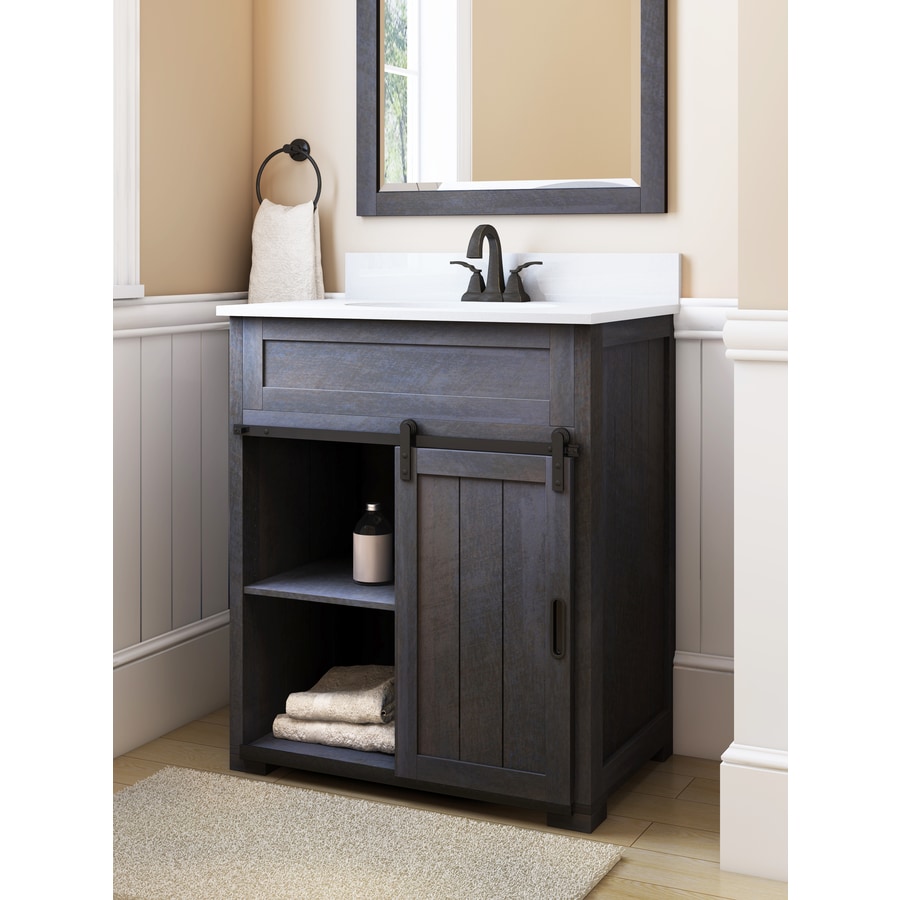 slickdeals.net
They're also being woven into furniture, like this entertainment unit.

dutchcraftfurniture.com
Written by Jaymi Naciri
Nancy M. Alexander - Stone Harbor and Avalon NJ Real Estate
NancyAlexander.com